CORE BUSINESS >>
Stainless steel wire
TEL: 86-574-86232298
FAX: 86-574-86230722
EMAIL: tenglong@tenglonggroup.com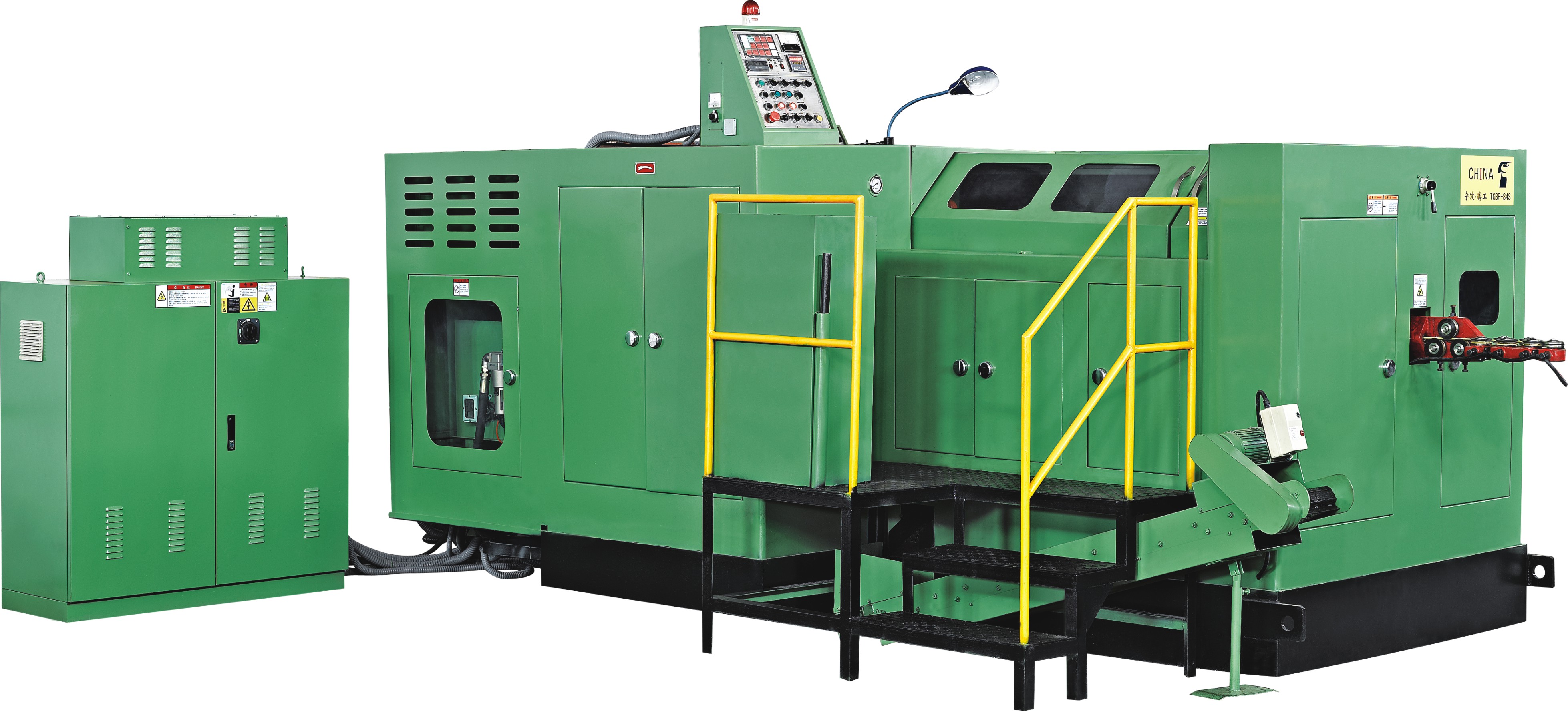 参数 Specifications

单位 Unit

型号 TGBF-164S

工位数
Forging station

No.

4

成形力
Forging force

Kgs

220,000

最大剪断直径
Max cut-off dia.

mm

φ18

最大剪断长度
Max cut-off length

mm

195

生产速度
Speed Range

pcs/min

70-110

动模顶出行程
P.K.O Stroke

mm

40

定模顶出行程
K.O Stroke

mm

170

主滑台行程
Main Slide Stroke

mm

260

主电机功率
Main motor power

kw

55

剪模外形尺寸
Cut-off-die size

mm

φ60*90L

动模外形尺寸
Punch die size

mm

φ75*185L

定模外形尺寸
Main die size

mm

φ100*190L

模具间距
Die pitch

mm

120

机器重量
Machine Weight(Approx)

kgs

43,000

可制螺丝直径
Normal bolt size

mm

10-16

可制螺丝头下长度
Shank length of blank

mm

20-150
备注:
REMARKS
1、本公司保留修改以上参数的权利,如有修改恕不另行通知;
The company keeps the right to revise above parameters.If there is any alterations,advance notice won't be given then.
2、产品最适用的生产速度取决于产品的形状、尺寸和材料;
The products' most applicable production speed is decided by the product shape, size and material.
3、表中所列最大材料剪断直径和可知产品尺寸按中碳合金钢计算,相当于10.9级高强度螺丝。
Maximum material shearing diameter and product size listed in the table can be caculated according to medium carbon alloy steel. It is equal to 10.9 grade high intensity.